Gregg Feinerman, M.D.
Ophthalmologist & LASIK Surgeon
1(949)631-4780, Suite 390
Please visit our website at http://www.feinermanvision.com/
Welcome To Feinerman Vision Center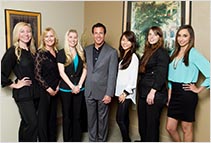 Feinerman Vision Center, located in Newport Beach, California, is recognized as one of the country's leading medical centers for vision correction. Doctor Gregg Feinerman, a noted author, educator, and eye surgeon, founded the practice in 2001 and has continually provided excellent eye care for his patients in Newport Beach, Orange County, and Los Angeles County.